Organisational structures and procedures
From board level down, strategy, reporting lines, responsibilities and performance monitoring measures must correspond to the success factors that drive your business profitability.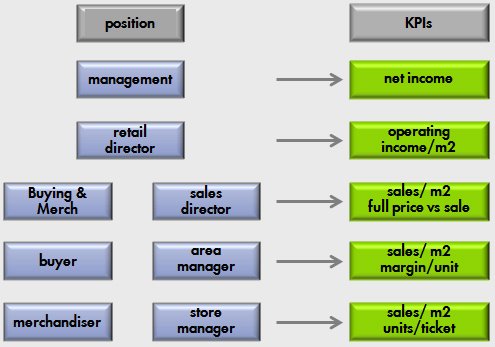 Retails operation must be structured and managed in a way that facilitates the establishment of Best Practices within this context, to ensure that everyone knows what they are doing, why they are doing it, and when.
We work with our clients to draw out the unique structure and procedures that best fit their situation and put this into effect to fully realise sales and profit potential.
Ispira's areas of delivery:
> develop dynamic and fast organization to achieve strategic goals
> implement organization and cultural changes by stages
> identify pre-existing internal Best Practices and build in new Best Practice methodologies
> formalize procedures, roles and responsibilities into operational manuals with a calendar of activities that can be distributed across your business